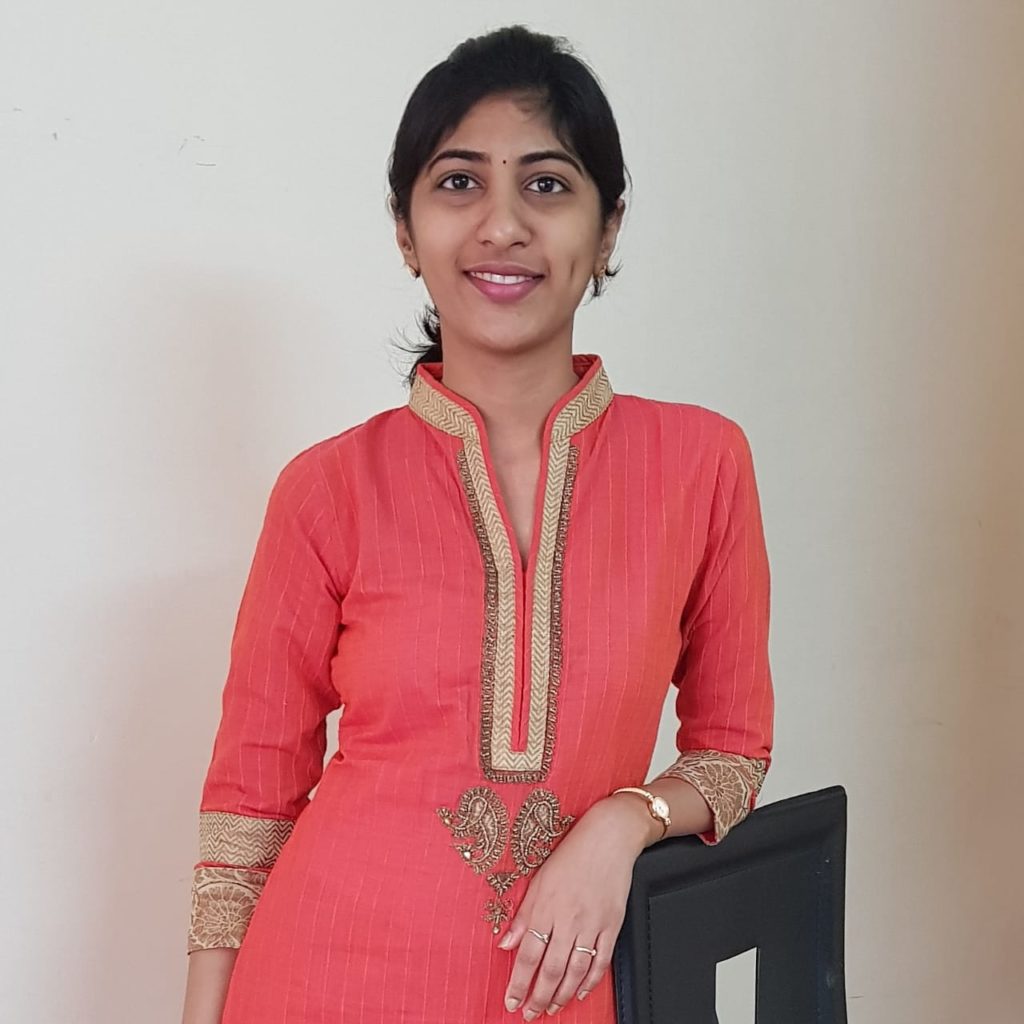 I am Dr.Manjari. I am not a parent yet and having said that I have always wanted to specialize in Obstetrics and Gynaecology(OG). My interest was mainly in Obstetrics which comprises all about pregnancy and birth. For me BIRTH is MAGICAL. Though there is a lot of science backing the process of pregnancy, labor and birth, I still believe there is magic to it and want to continue believing no matter what. The next fact is that I love babies. So all along my Under graduation days I had wanted to specialize in OG and I still have a liking towards it. I used to be a little more enthusiastic when I had my OG posting, though they were a bit taxing and that could not change my desire. Then days went by and I got married, moved to New Zealand and did my Postgraduate Diploma in Public Health. I then moved to India to pursue my Masters in OG and started with my preparation. At the same time "Childbirth Education" and "Lactation Counselling", were terms I had come across in Insta, but did not give much attention, except those posts made me feel good. May be as fate would have it, the frequency of me getting to see more and more posts on the above two fields kept on increasing. The more I saw, the more I read and the more I felt good, got a bit distracted from my post graduation entrance exam preparation and started reading and researching more about them right from the organizations offering those courses to their content. Slowly I started liking this more and spent more time on it. Finally one day I made the decision that I am going to switch paths and dropped my Masters plan. This confirmed plan happened just a week before my post graduation entrance exam, but still gave my exams as I had registered for it. Then immediately I started the process to get certified in the above fields.
Why this shift????? As I got to read more about it, be it the principles and philosophies it gave me a sense of satisfaction and contentment. I used to feel elated reading those concepts. Then the question might arise "what have I learnt during my under graduation in this subject". Even I was surprised to find a lot of differences in the content, principles and approach. I felt this path treated birth and made the experience joyful for the parents-to-be (I might sound controversial/offensive too in this). This field gave an answer to my question of how I would be coping with labor and birth in the future. I being a very pain sensitive person would ask for a topical(spray) anaesthesia to get the injection anaesthesia for my dental procedures, more like "anaesthesia for an anaesthesia". While observing a birth or while being a part of it during my intern days, I feared about mine in future. Then after getting into this field I am more confident of getting through this in the most comfortable way. They don't propagate the point that it is not going to pain, but the fact of guiding and walking you through the steps of how to deal and cope with it gives the utmost satisfaction. These fields corrected many concepts which I had been misunderstanding. They opened me up to a process of natural birthing, to be frank a term I had not heard before. I got to know about the midwifery model of care. I got to know and meet many likeminded and eminent people in this field who work so hard in helping a fellow woman have the best experience of her life. Again, I am not that bold enough to point out openly what I felt was not right or could have been better in the model of care that is more prevalent in our place. All I would like to tell is adopting a collaborative model of care would pave the way to have even better outcomes and make this beautiful phase of woman's life the most cherishing and empowering moment.
I will conclude with a small incident. I had listened to my birth story (how I was born) "n" number of times. Every time at home when there is a discussion about birthing, my mom would narrate it and I would listen to it again and again. One day when we were doing the same, a point just hit me and I told my mom, "in labour and birth always we speak about the pain that the mother undergoes but we never speak about the baby(at least I have never until then). It would be equally painful for the baby to get through that canal and it never struck me till then. So you, I and everybody in the world would have gone through it". I just expressed a small wish to my mom, that if given a chance I would like to experience my birth again. This came true in a small way or maybe I perceived it that way when I got to be a part of an activity that happened in a childbirth educator workshop I had attended recently and yes it was "MAGICAL"….